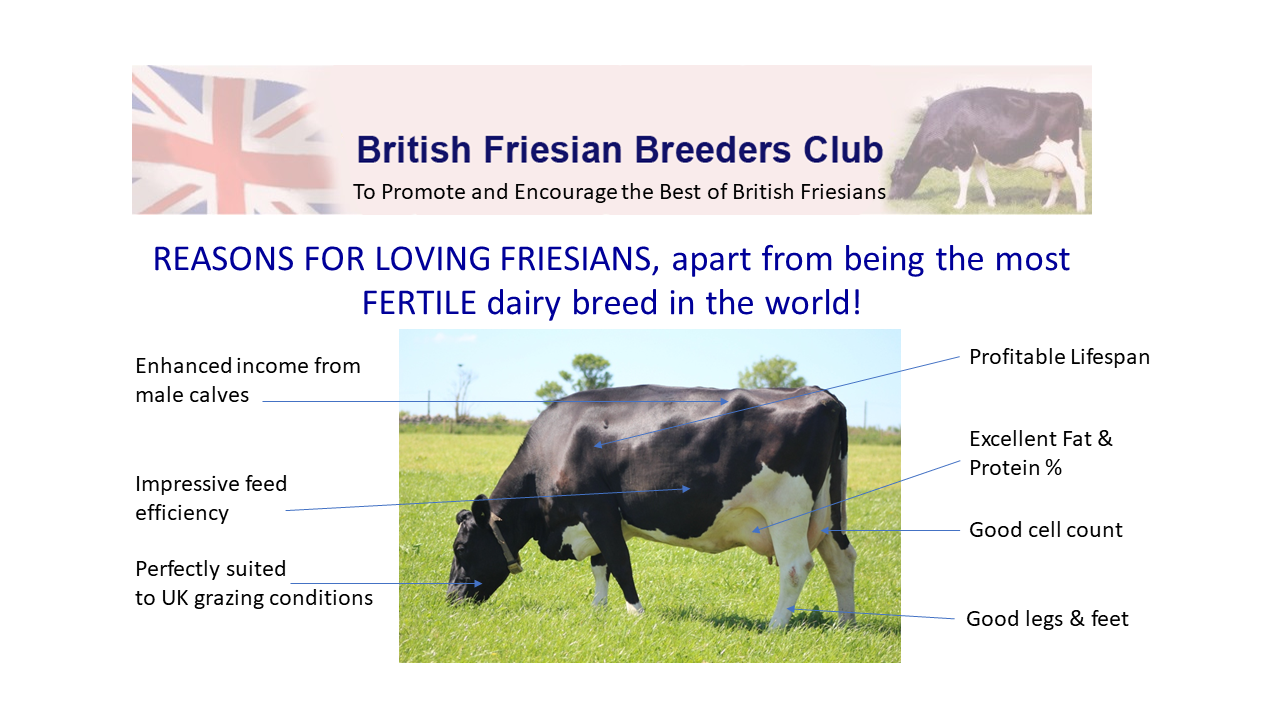 For Pedigree Ancestry, and Production and Type evaluation, please click on the Holstein UK link to the left and go to the Animal Data section to find all the information relevant to British Friesian.
To connect to the British Friesian Breeders Club Facebook Group, please click here. Alternatively, you can visit the British Friesian Breeders Club Facebook Pages by clicking on the middle icon at the bottom left hand corner of this page.
We hope you find the following pages interesting and informative. If you have an enquiry or wish to join the Club, please visit the Contact page, telephone David Armett on 01530 223446, mobile 07947 600418 or email him at david@temraa.plus.com.